BROADCAST ON INDIAN NATIONAL CHANNEL, DOORDARSHAN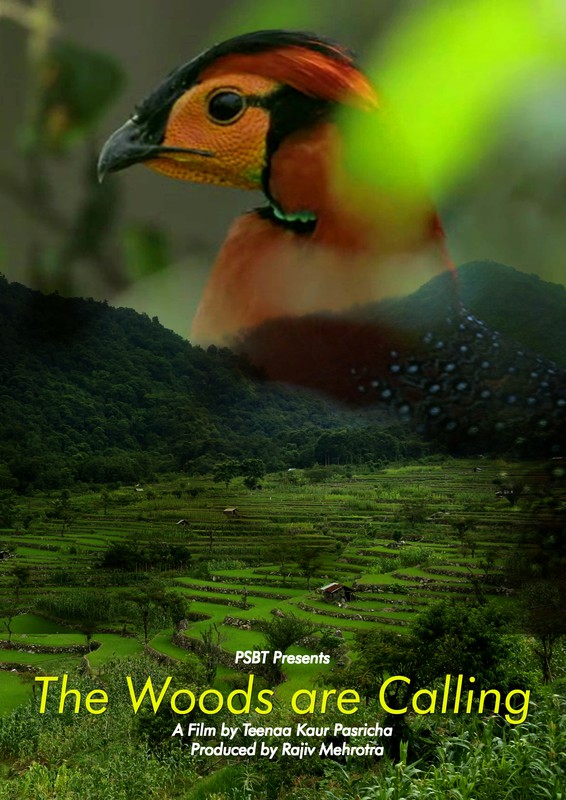 "The Woods are Calling" is a documentary based on how a community of hunters in Nagaland have transformed to farmers to conserve the rare and an endangered bird called Tragopan and their forest in which they have been hunting for centuries.
Metha, along with other tribal hunters in a Khonoma, in Nagaland, gives up hunting so as to save the forest and an endangered bird "Blyth's Tragopan".
Nagaland has long been known for its pristine rainforests spread over mountains protected and inhabited by various tribes. Khonoma is a small village where mostly Angamis live and they have been hunting for food and later to pay their children's fees. The problem began in eighties with the introduction of guns, people took on rampant hunting and soon the forest became bare.
Tsilie Sakhrie, a village man was touched with this scenario. He proposed a ban on hunting before the village. After a lot of resistance, villagers agreed to ban hunting. After training and education from various fellowmen living in neighboring villages and with the help of the forest department, Metha one of the ace hunters along with other hunters, learnt to save the forest and practice agriculture. Metha gave up hunting. With time passing by, he started practicing agriculture called "Jhum Cultivation".
After farming on one patch of land, it is left untouched to restore its fertility for two to five years. Only the branches of the trees are cut so to be used for timber but the trunk is kept intact so that it germinates in the rainy season.
Khonoma has been declared a Green Village. Roads have been built to access it. The threat languishes over the forest as neither Metha nor the village want to be left behind in Development as Metha strives for a better living standard. Tragopan loses it natural habitat and pays the price to be a bird along with other living beings. Read more at film website.